A Guide to Social Media Marketing for Freelancers
A Guide to Social Media Marketing for Freelancers
Knowing what you are good at is good. But letting others know what you are good at is even better. I found this online: "If you don't promote yourself, no one else will." Self-promotion is not bragging if it is done in the right way. As a freelancer, where you do not have a team to do your PR, it becomes crucial to promote yourself. You are the only one responsible for your marketing.
In the era of the internet, social media has emerged as one of the largest marketing platforms on the internet. It can be used both as an organic and as a paid tool. Remembering that there is just a thin line between bragging and self-promotion is also essential. Sometimes, it could be crossed even without being noticed. This guide will walk you through all the aspects of promoting yourself on social media as a freelancer.
What is social media marketing?
Social media marketing is creating engaging content to promote a brand, its products, or its services. It can be done either organically or by running paid advertisements. Popular social media platforms like Facebook, Instagram, Twitter, LinkedIn, Youtube, and TikTok are where the masses are. They provide an excellent platform to display your talent and work as a window to the world. You can use them as a tool to display your talent and market yourself as a freelancer.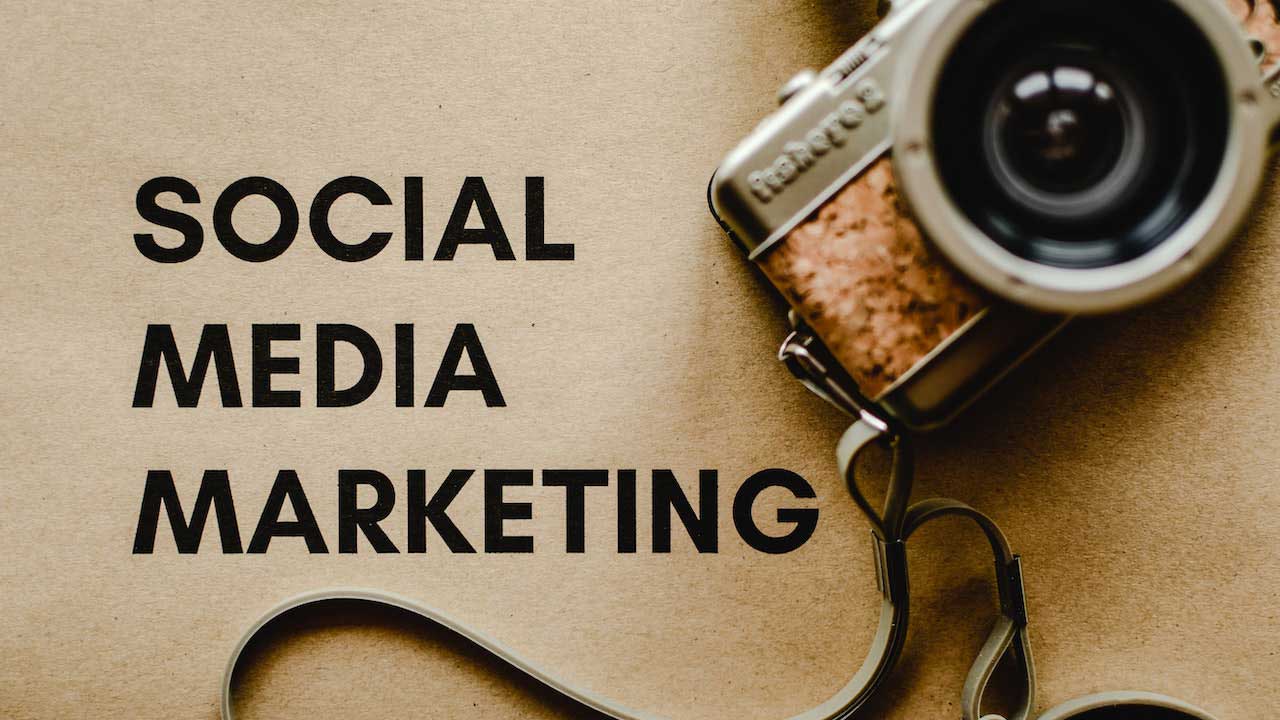 Why should freelancers do social media marketing?
You may not have a huge PR or marketing team as a freelancer. You may possess a unique talent and expertise. How will you take your knowledge to your target audience? What if no one knows about your artistry? Especially your potential clients? If so, you must have lost many potential work opportunities.
Social media marketing ensures you don't miss any good work opportunities because they never heard about your name, work, and expertise. The organic path of social media marketing is necessary to build an excellent presence that, in turn, helps build trust and personal brand and get you clients. The paid advertisement path of social media marketing is helpful in instantly reaching out to a larger audience pool without producing a tonne of content. It is directly proportional to your budget.
How to promote freelance service through social media?
Now, there is not just one answer to this question. There are primarily two ways to promote our services on social media. The first is organic, and the second one is paid marketing. Let us see about each of them in detail.
1. Choose the right platform
There are many social media platforms available these days. Knowing which is best for your business goals and where your targeted audience hangs out is essential for effective marketing.
Choose the social media platform suitable for your work and where your target audience hangs out.
For example, Instagram and Pinterest is the best social media platform for models, artist, designers, and any other professional whose work is related to visuals. Facebook is moderately good for almost everything except professional stuff. LinkedIn is suitable for professionals in business or technology-related fields. Youtube is ideal for almost everything, regardless of your business objectives.
2. Optimize your social media profiles
You have set up pages on all the major social media platforms. Nice! But have you optimized them well? Suppose your potential client or customer visits your social media profile to learn more about your products and services. However, they find an empty page with no description of your offerings and no visuals. Not optimizing your profiles on social media could make you lose a good number of potential leads.
Keep them up-to-date. Be novel in presenting your content, like including infographics. Do not use the same content across different platforms. The content should be massaged, split, formatted, and presentation changed according to your chosen social media platform. Include these basic things in your profiles to make them well-optimized
your brand logo
brief description of your freelance venture
clients you have worked with,
text and video testimonials,
freelance portfolio - best work samples,
email, contact number, or contact form,
your official website.
3. Keep your personal and professional profiles different
As a freelancer, it is very likely to keep a single social media profile for personal and work-related things. However, it is advised to save different profiles for different purposes. For some platforms, one single profile will be more than enough. e.g., LinkedIn, Pinterest, etc.
Organic social media marketing
Organic reach on social media fosters with the help of content you publish for your target audience. Not just any content but niche-specific content. Let's understand what I mean by it. Like, here at Canzy, our product is helpful to freelancers. This is why all the content that we publish on social media is related explicitly to freelance freelancers and freelancing. That is our domain, and we focus on it.
1. Publish targeted content
The reason to publish content only that is closely related to the products or services you are offering is crucial because that will be consumed by the people who are your target audience, increasing your chances of getting clients or customers. Even if you publish less volume, be sure to do it in your target area, which will give good results.
2. Try cold outreach / direct marketing
This is one of the best-underrated marketing approaches with a high success rate. In marketing, we often measure people in numbers and forget they are real people with feelings. Cold outreach, also known as direct marketing, is one-to-one marketing that helps you better connect to people as a human bond and offer them your products or services. This approach works even better when you genuinely reach out to the people and do not brag about your offerings or spam. These are the steps:
Find the account you want to reach out to.
Research them (e.g., their place, education, job, etc.).
Based on your short research, write them a compliment message (that doesn't look cheesy) with some of your suggestions. For example, if you are a web developer, your potential client already has a website built. You can say something like this, "from your social media page, I visited your awesome business website. Although basic, you can leverage it by adding a few more pages. I can help you reinvent the website if you want me to."
Keep the conversation going naturally. This is a highly effective marketing method.
3. Join groups, forums, and communities
Your target clients or customers on social media hang out in their favorite groups and communities. The first step is to join these groups to reach your potential leads. After this, it is essential to be active in the group and helpful to those seeking help in the community. Please do it for free! It will build people's trust in you, which is essential in the long run.
You can also create your social media community on different platforms, giving you even more, control and reach. On Facebook and Linkedin, you can create or join a group to reach out to potential leads. Communities on question-answer forums are also very effective. e.g., on Quora, you can create a space and reach a targeted audience. Messaging platforms are also viral these days. e.g., on Telegram, you can join or start a channel and promote your offerings.
4. Post video content
Video content is all the rage these days on social media. Video content is easier to consume, more interesting, and usually gets more engagement than other forms of content. Make videos deeply related to your expertise, and help your potential clients or customers find you easily. Along with long-form video content, also publish short-form content to social media platforms like- Youtube, Facebook, and LinkedIn. Cool TikTok videos, and reels, are where the masses are nowadays.
5. Use hashtags with your post
On social media, just publishing content is not enough. To make it reach the right audience, hashtags can help us a lot. Almost every social media platform supports hashtags, although some, including Twitter and LinkedIn, give them more priority than others. Hashtags help social media platforms know what your post is about. You can use a free online hashtag finder tool to find your post's most relevant and popular hashtags. Try to include at least one hashtag in your post and three at max. For example, if you are posting a web development guide, you can use hashtags like, #webdevelopment, #webdev, and #makeawebsite
6. Collaborate with others
If you don't have many followers on social media, you can collaborate with others in your field and reach a broader audience without spending a dime. Find such people in your space. Reach out to them. Create content with them, and share it with your audience.
Paid social media marketing
Nothing wrong with spending money on paid marketing. You need not feel guilty if you are marketing yourself as a brand. In freelance, you are the product and service. Just go for it in full throttle.
1. Use paid ads
Paid marketing is one of the best and most popular methods freelancers use to promote their services through social media. Social Media ads are probably the cheapest on the internet and can be highly effective if set up correctly. Before you jump and set up an advertising campaign on social media, be sure you have these things in mind. Platforms to advertise on your ad budget, duration specific times of day to run ads target audience - demographics, Interests, etc. You can use Facebook Ads to grow your freelance business.
2. Paid sponsorship
As a freelancer, if you don't have a good social following and still want to reach a larger audience, paid sponsorship is the way to go. By sponsoring a creator on social media that has the audience you want to reach out to, you can leverage a very narrow targeted audience in a rapid time without spending huge time on building your social following.
3. Offer discounts or giveaways
Offering giveaways to boost post engagement is trendy on social media. You can ask people to engage with your posts or page, and you'll give a few giveaways. It is an instant way to get good engagements on your social media. You can also offer a discount for your products or services for people who order within a limited time.
4. Refer them to your website
At times, social media can work as a mirror. To see the actual thing, the viewer must visit the website. In such cases, you should link your social media pages, posts, and ads to your website landing page so that they only see what you want them to.
LinkedIn - Best platform to promote freelance services. For any professional, LinkedIn is probably the best platform. As a freelancer, you must leverage it to find clients. The direct approach works here like a charm.
Conclusion
As a freelancer, social media mirrors your freelance offerings. Keep it well decorated, and leverage it to the maximum. Whether you like social media or not, if you are a freelancer, it is the best tool to use to market yourselves, mainly at no cost. If you have talent, it is the right place to demonstrate it. People spend many hours on social media platforms; those satellite TV days are gone. If you can pitch the right way, social media will bring you tons of limelight, and conversion is in your hands.