How to Get Freelance Graphic Design Jobs
How to Get Freelance Graphic Design Jobs
The pinnacle of freelance work is graphic design jobs. Graphic design is critical in many fields, like web development, publishing, social media, mobile app development, entertainment, and marketing. A graphic designer generally uses software tools like Adobe Photoshop, Illustrator, and InDesign.
The core responsibility of a designer will be to create visual content for different mediums like digital, print, and web. Whether marketing, web design or book publishing, the heart of the project would be to communicate an idea and tell a story to an audience.
Market share and revenue of freelance graphic design jobs
According to the Bureau of Labor Statistics (BLS) report, graphic designer employment is a 2% decline from 2020 to 2030. On the contrary, the consolidated volume has increased on the freelance side, which is good news for freelance graphic designers.
As per the BLS 2020 report, the annual salary of a graphic designer is $52,110. As a freelancer, you can gauge your earnings level against this number. But as a freelancer, there is no literal upper limit. You can increase your billing rate by providing good services, working on highly complex jobs, doing parallel jobs, attending niche industries, and having good branding and positioning.
Ultimately, building a good portfolio and testimonials list will land you in high-value jobs.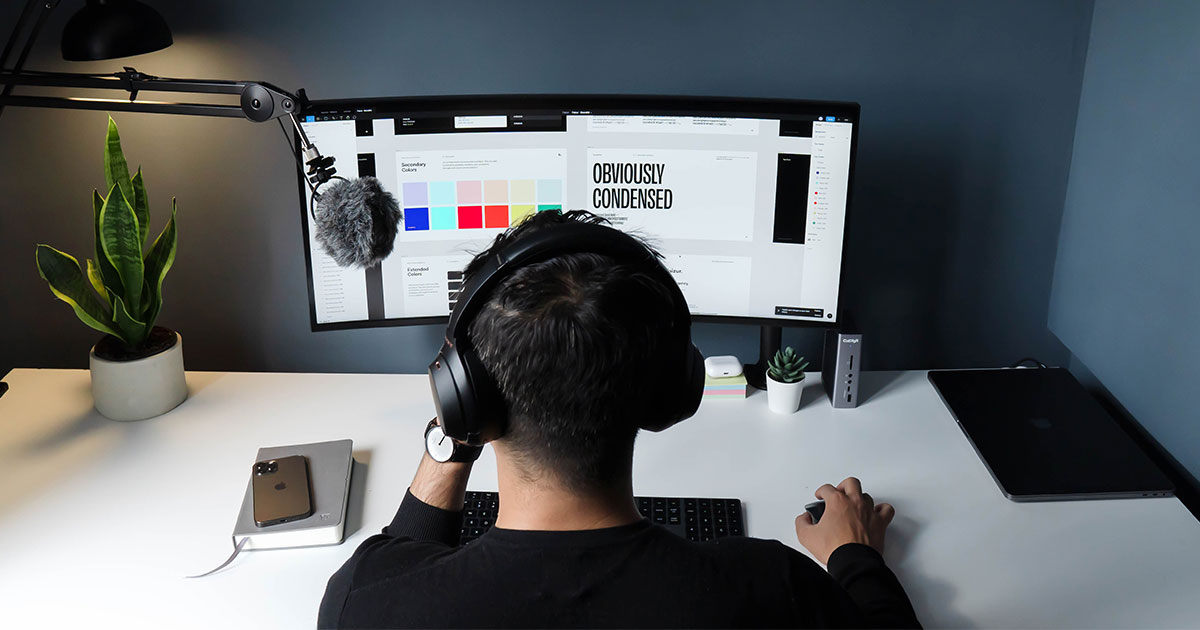 Which graphic design is in demand?
Product designer (User experience design)
Motion graphic designer
Product and motion graphic designers are experiencing very high demand. Freelance jobs are flowing in this area. Wireframe, prototype, mockup, MVP, and research require a user experience designer. From a startup to a tech behemoth, irrespective of the company's size will need a product designer.
Among the designers, motion graphic designers get paid a premium. Television commercials, title cards, fillers, movies, video games, and AI requires motion graphic designers. You can rake in the moolah as a freelance graphic designer with this skill.
How do freelance graphic designers get jobs?
Following are the ways to get a freelance graphic design job.
Design Community
Freelance job portals
Cold reach
Social groups
Content marketing
Portfolio
1. Design Community
Be an active part of a design community. It is an "active part," not just visiting once in a while looking for inspiration. Be lively, comment, like, share, and post. These are the golden words in a community nowadays. Be a subscriber, registered member, moderator, editor, whatever is possible. Work towards the growth of the community, and contribute to it positively.
Dribbble and Behance are the most popular design community now. Dribbble even has a freelance graphic designer job board. You can create design artifacts and showcase them in the community. Consulting studios regularly visit such communities and be on the lookout for talent.
2. Freelance job portals
This is the most popular way so I would be the least effective among the listed. It is an obvious step, so every graphic designer will jump onto it. Distinguishing yourself from the noise will be a difficult job. But yet, worth attempting. Job portals have an option for bidding. If you are starting, remember to keep your bid as low as possible, do not think about profitability at this stage.
Most freelance job portals will have options for rating, jot completion, etc. Go the extra mile to get a good rating.
Never feel shy to ask for a five-star rating.
Upwork and Toptal are the leading freelance job portals. Toptal is for the world's top talent, as they say. If you have the skill, go for it, as you may land up in good bill freelance projects.
3. Cold reach
This is an excellent old method yet effective. LinkedIn and Twitter are good places to start with. You can find agencies, startups, and micro-consulting firms. Come up with unique message templates. Then personalize the template and do not bulk broadcast.
"Sometimes the greatest adventure is simply a conversation." - Amadeus Wolfe.
Send the messages personally; do not be persistent if you do not get a reply. This is not the place to be. Do not go overboard and become a spam headache. Already we have enough spam to tackle and so be careful not to end up being blocked as spammy.
4. Social groups
This is my personal favorite and my go-to strategy when my sales pipeline is empty. Facebook groups and Reddit are still excellent places to start. There is a difference between a social group and a community. A community is a place where people assemble to showcase their talent. In a social group, people come to share their problems, discuss and look for solutions.
You should attempt to solve people's problems. Give a good hand.
Who knows, he might become your future client. This lets you indirectly showcase your skills, and people will notice it. There is a subtility to this type of move, and it will work.
5. Content marketing
If you want something long-term, blogging is best. Choose eternal topics, for example, fundamentals of graphic design, and keep churning out good content. It is a slow process. But once it gets there in the Internet ocean and gets noticed, this will keep you busy with inquiries. Of course, you should have good knowledge of SEO. You can learn it on the go.
Writing original content to help users and the way they like it is SEO.
Be genuine to yourself and the users, and keep writing. Content marketing will give slow but persistent results. It is an excellent opportunity to position yourself and create branding. Your blog can be a primary part of your website.
6. Portfolio
A graphic designer needs a portfolio more than any freelancer. You can make it part of your website or blog. If you do not have a website, use Behance kind of places to curate a portfolio. Please show me your portfolio is the first thing a prospective client will ask you.
"Your portfolio is a collection of proof that you're living your purpose and making a difference." - Kathy Calvin.
The graphic designer portfolio is a vast topic in itself. Choose your best work, get concurrence from your client, and showcase it. Keep it updated periodically, check for dead links, and post your latest job.
Do it all!
Here is an essential input. Your success depends on too many variable factors like location, experience, and specialty.
"Patience is bitter, but its fruit is sweet." - Aristotle.
There is no single solution that fits all. It would be best to do it all until you find out what works for you. It will increase the probability of getting more freelance contracts for freelancers. It may take a while before things start giving results.
Areas around graphic design to widen the opportunities
A final note before we wind up this article. Widen the opportunities. Stretch a little 360 degrees. For example, consider doing photography when you have some spare time, and venture to an area adjacent to your skill. Do not go far away. If you are a photographic editor, attempt your hand at photography. This will help you get more gigs. Always keenly look for the constellated work areas surrounding your specialty.
Best wishes!